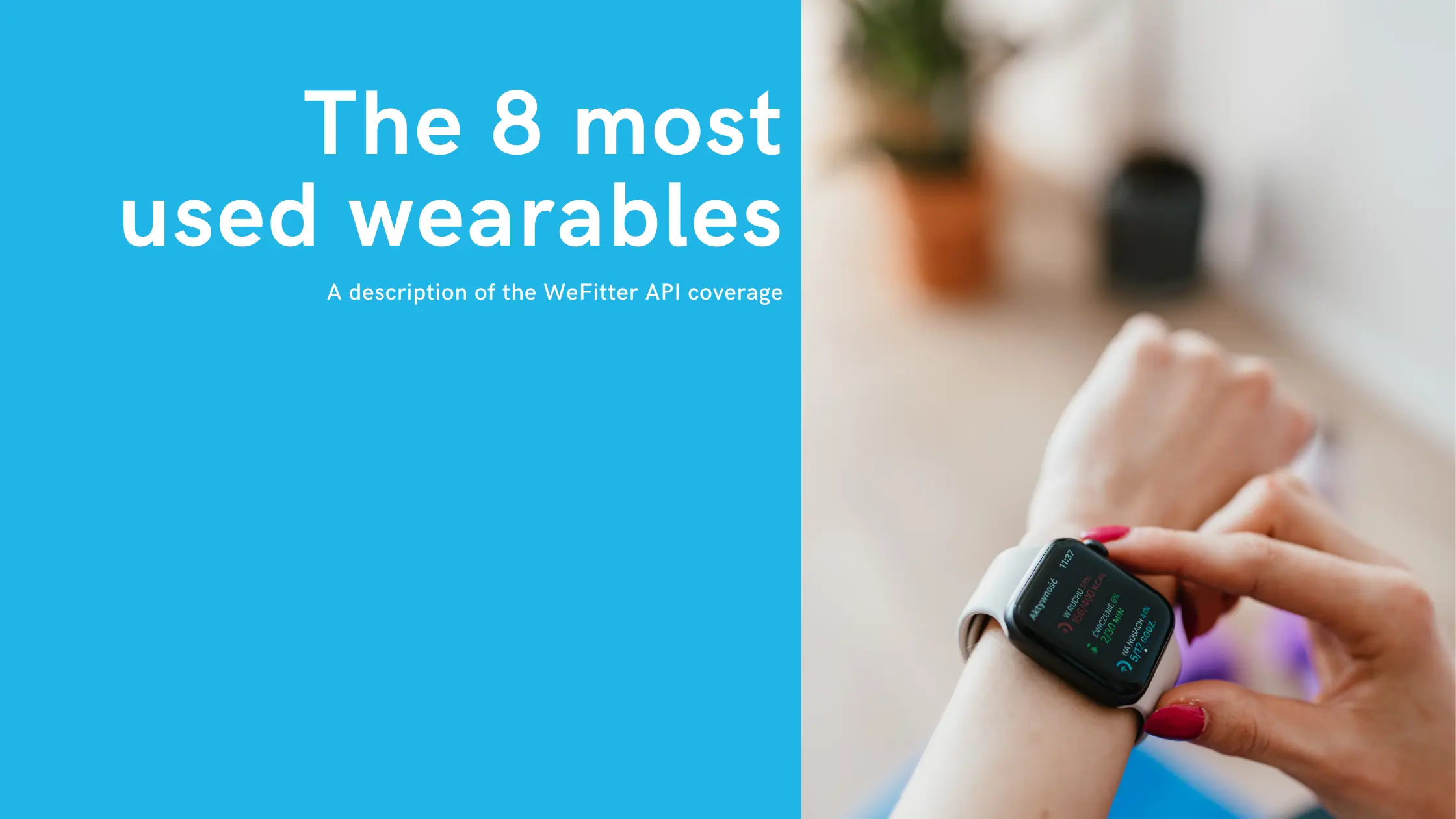 The 8 most used wearables (July 2022)
The 8 most used wearables (July 2022)

In this blog, we are talking about the 8 most used wearables in 2022. A description of every wearable, and if it is connected to the WeFitter API.
Multiple things can be measured to see which wearable is the most valuable, but this all depends on the needs of the user. Here we will look at the most used brands worldwide. In this blog I will discuss the brands, and give a short description on the most relevant wearable device from that brand. The statistics are retrieved from International Data Corporation (IDC), looking at the total amount of shipments of wearables from that brand.
These are the top 8 most sold wearable brands, other honourable mentions that are connected to the WeFitter API are: Polar, Wi Things, Oura, Strava and MyZone. We are continuously working on extending our range of connected wearables. Interested in a wearable that isn't mentioned in this blog? Contact the tech team at tech@wefitter.com and we will see what the possibilities are.

More information about the wearables connected to the WeFitter API can be found here.